Și tu ești de acord cu faptul că lunea este cea mai grea zi din săptămână? Marți și miercuri începi să prinzi forță pentru petrecerile din weekend. Dar ce se întâmplă cu joia?
Este fix ziua în care te mai pui pe picioare și arzi de nerăbdare să vină mult așteptata zi de vineri. De ce să nu transformăm ziua de joi într-una de weekend?
De data aceasta Berăria H îți oferă soluția!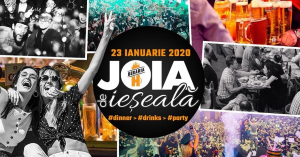 Pe data de 23 Ianuarie, Berăria H te așteaptă la o ieșeală de zile mari: Joia de ieșeală: Dinner – Drinks – Party.
Evenimentul începe la ora 18:00 și te ține în ritmuri de dans până dimineață. La început, atmosfera o să fie relaxată, Berăria H îți oferă timp de răgaz până îți tragi sufletul după o zi de facultate sau de muncă. First things first: FOOD! O să ai timp să mănânci și să arzi de nerăbdare până o să înceapă petrecerea.
După ce Berăria H te-a ținut în suspans atâta timp, meriți să te distrezi până în zori alături de DJ Not Cool, Meiros MC și The Glam Squad.
Cu DJ Not Cool la butoane, tu trebuie doar să te lași ghidat de ritmurile sale energice. Toată seara o să îți dirijeze mișcările de dans și nu te va lăsa nicio secundă să te plictisești.
Dacă nu i-ai întâlnit încă pe The Glam Squad, ei bine, acum ai ocazia. The Glam Squad este o trupă de dans alături de care este imposibil să nu ai o seară mișto, în care să te distrezi cu adevărat. Se definește a fi ,,cel mai fresh concept de entertainment din București specializat în party-uri incendiare".
Ah! Și cel mai catchy lucru este că mai ieși și pe plus cu ofertele lor din ziua de joi. Scapi de banii de taxi. Vii la Berăria H cu taxiul şi ei îţi oferă bere de contravaloarea bonului în limita a 70 lei, iar ora de emitere a bonului trebuie să fie cu maxim 30 min.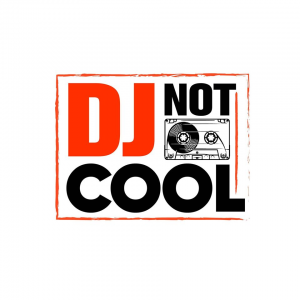 Imaginează-ți această combinație alături de prietenii tăi într-o seară de joi. Oh là là! Ia-ți telefonul și hai cu SMS-urile pentru prieteni. Dă sfoară în țară și adună câți mai mulți amici să petreceți împreună joia!
Hai! Nu le-ai dat deja share?! #THURSDAYisthenewfriday
Articol scris de: Cristina Velican, Events Executive